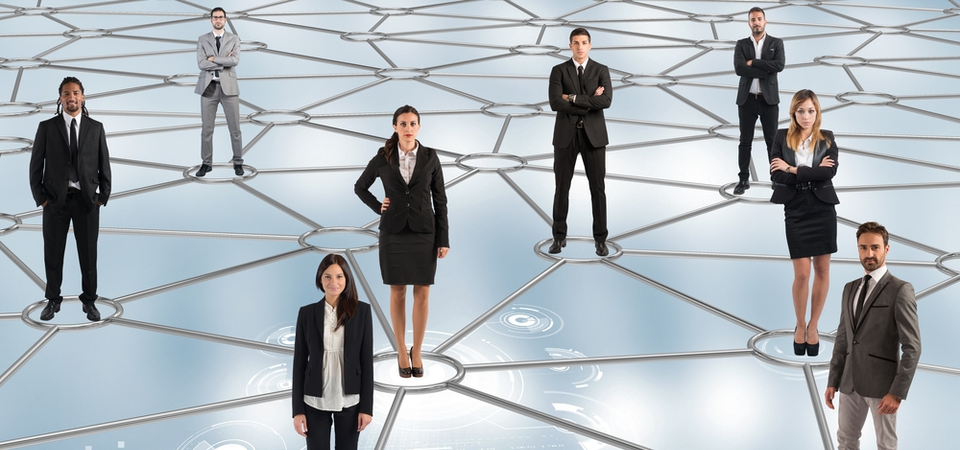 What does it take for a business to be a leader in its industry? Is it having the most sales, the biggest revenue, the most employees? We'd argue that it's something much more fundamental: It's having a happy and productive workforce. In other words, align your employees with your business goals and everything else will fall into place. That might be oversimplifying things a bit, but the point is nonetheless relevant in today's highly volatile world.
Aligning employees to business goals is actually a significant challenge in and of itself. But one strategy for achieving that is to institute employee networks. This is particularly important at large organizations, where employees may be spread out geographically and hail from a wide variety of socio-economic backgrounds.
Just as the name implies, employee networks are connections between employees with shared interests, backgrounds, etc. They're sometimes called affinity groups, resource groups, though there are likely many other names they go by. Now, there are arguments for and against them, but ultimately, we've found that almost every organization that implements them is better off for it. Ultimately, employee networks provide a place for employees to find their "tribe," which gives them access to information, resources, and support they would not have necessarily had otherwise.
There are a wide variety of ways an organization can deliver employee networks, but however that looks, there are a few key types of networks that likely can benefit every business. Let's take a closer look at three of them.
A Women's Network
It's no secret that the gender pay gap is very real, and the representation of women in leadership positions at large companies is astonishingly low. For example, there are only about 37 women-led Fortune 500 companies; that's only about seven percent. And only about 29 percent of senior management positions are filled by women.
Part of the challenge isn't just breaking through the gender barrier. It's just as important for women to develop leadership skills so that they can attain higher levels in corporations. And that's something that a women's network can dramatically improve. Mentoring and support, and sharing best practices and key information can help build skills, while connections between participants develop strong coworker bonds.
New Employee Network
Have you ever started a new job and felt completely lost? If so, it's not uncommon. In fact, about 16 percent of employees leave new jobs within the first week and about 20 percent of all turnover happens within the first 45 days.
Part of the issue is that many onboarding processes focus too much on the administrative side of onboarding—filling out paperwork. What's more, once this phase is over, employees are often left to figure things out on their own.
The clear and obvious solution is a new employee network. This is particularly helpful today, given that a significant portion of workers are still working remotely due to the global coronavirus pandemic. A new employee network can provide new workers with the opportunity to share their experiences and work together to solve issues that are unique to people in their situation. It can also serve as a channel for experienced workers to guide new ones through processes, share resources, and generally make them feel welcomed.
Corporate Giving Network
Philanthropy is an essential component to many organizations, and a corporate giving network can help them further those altruistic acts. It's a great way for employees to get their coworkers to involved in causes they care about. It allows them to raise awareness of and discuss issues that are near and dear to their hearts while also helping the charities they support. Corporate giving networks can also help organizations identify and donate to causes that are important to their employees, thus demonstrating their commitment to a shared vision with their employees.
If you're looking to build employee networks, Zenvoy has everything you need! Contact us to schedule a demo and see Zenvoy's community building tools in action.