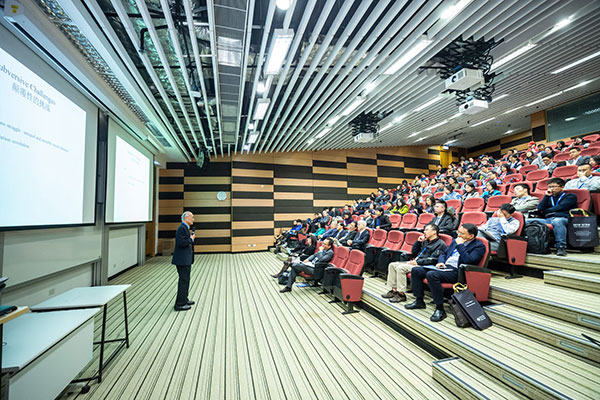 As one of the world's premier hospitality conventions, IMEX Group's sole aim is to unite and advance the meetings industry — everything they can to educate, innovate and help event professional make powerful connections with the right people. With over 30,000 yearly attendees to both IMEX America and IMEX in Frankfurt, these conventions together comprise the single largest gathering of event professionals in the world. Here's how Zenvoy's networking introductions helped bridge the IMEX experience on both sides of the pond.
"Help us better connect our Hosted Buyers with one another throughout the year."
In the summer of 2017, IMEX Global approached Zenvoy with a problem: "Help us better connect our Hosted Buyers with one another throughout the year." The Hosted Buyer program (traditionally industry buyers attending IMEX as sponsored guests) expressed a concern with the lack of one-to-one networking opportunities during and outside of their bi-annual conventions. During the IMEX convention, busy schedules and tight turnarounds resulted in minimal opportunities to explore new face-to-face business opportunities.
Zenvoy quickly set out to identify the key factors driving the Hosted Buyer program, and then together with IMEX designed and built EVENT Connecter an online community geared toward delivering a consistent and valuable buyer/seller network. EVENT Connecter carefully vets each buyer's needs against the entire 6,000 participant community. Only after ensuring the mutual value of each buyer/seller paring are relevant introductions distributed to each participant. From there, Hosted Buyers communicate to IMEX sellers knowing their business needs were always being meet.
Why do IMEX attendees sign up for EVENT Connecter?
Pre- & post-convention opportunity to meet and network digitally with fellow industry "buyers."
Ability to join an ever-growing community of event professionals throughout the year, i.e., connecting attendees of multiple shows simultaneously regardless of physical attendance.
To date, IMEX Connections has a 32% opt-in rate and has made over 100,000+ introductions. Sponsored by IMEX and powered by Zenvoy, EVENT Connecter continues to improve on IMEX's hallmark mission to provide not only powerful connections, but support for our community's ability to share relevant event related topics, updates and questions on a global scale.