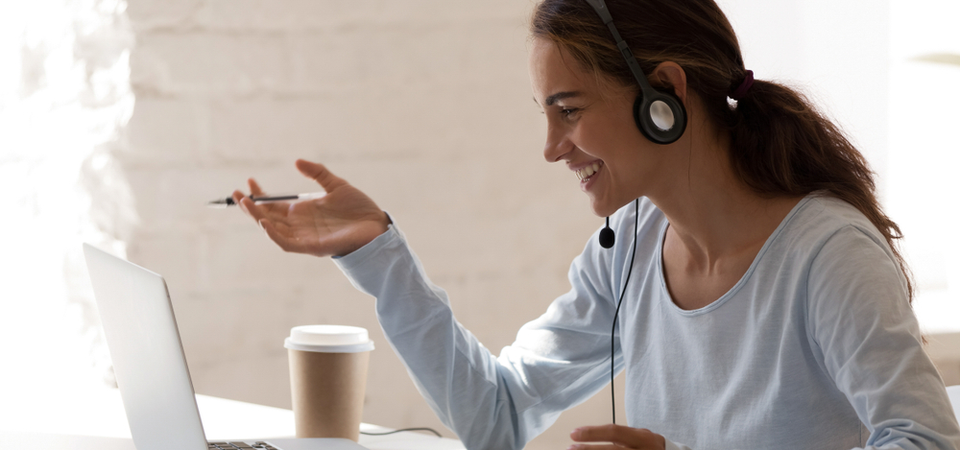 Building a successful remote workforce hinges on the company's ability to provide support to its distant employees. Support for remote workers looks and functions differently than it does for in-house teams. In many ways, it's much harder.  
One thing that HR professionals rely on to offer support is employee feedback. Remote work surveys are excellent opportunities to get inside a day in the life of distant employees, find out where they're struggling, and decide on solutions to close the gaps.  
If your goal is to offer better support to remote workers, start by asking these 10 questions:
1. What's your remote lifestyle like?
This question helps you step inside your remote employees' shoes and see what their unique experience is like. Do they work from home or a nearby coffee shop? What type of schedule do they prefer to keep? Do they like to check email first thing in the morning? Learn more about the way they work so you can find better ways to support them.
2. What is your biggest challenge in working remotely?
This is a wide-open question, one that will likely give you multiple answers. You can narrow the field by asking about specific challenges, such as managing time, feeling connected to other employees, or accessing resources, for example. If you do offer choices, make sure you also leave room for them to share additional responses. The answers can help you discover areas that need better support.
3. What's your remote work setup like?
Remote contractors typically already have a remote work setup in place. But when you're hiring a new employee who will be working remotely, don't assume they have a home office. If they are leaving a traditional job to join your company remotely, chances are they may need time and resources to get a workstation set up.
Some also don't have dedicated spaces in their homes and instead use a living room couch or kitchen table as their base. Work conditions can directly impact their quality of work, engagement, and productivity, so this area might need additional support from the company.
4. How do you disconnect from work at the end of the day?
Remote work has blurred the lines of work schedules. Some workers start their day earlier than they would at the office. Some start later but also work later to make up a full 8-hour day. Some break their workday into two smaller "shifts". But all employees need to be able to end work and disconnect until the next day. This remains one of the biggest challenges of remote work, affecting 27% of employees. 
5. Do you feel connected to the company and your team?
More companies are realizing that work is something you do, not a place you go to. However, a big part of work is the connections that employees make with each other. This is where collaboration happens, new ideas are born, and combined skills become greater than the sum of their parts. It's essential for workers to feel closely connected with the people they work with, even if they're more than a few desks away.
Learn how Zenvory supports remote work engagement and connectivity when you schedule a demo.