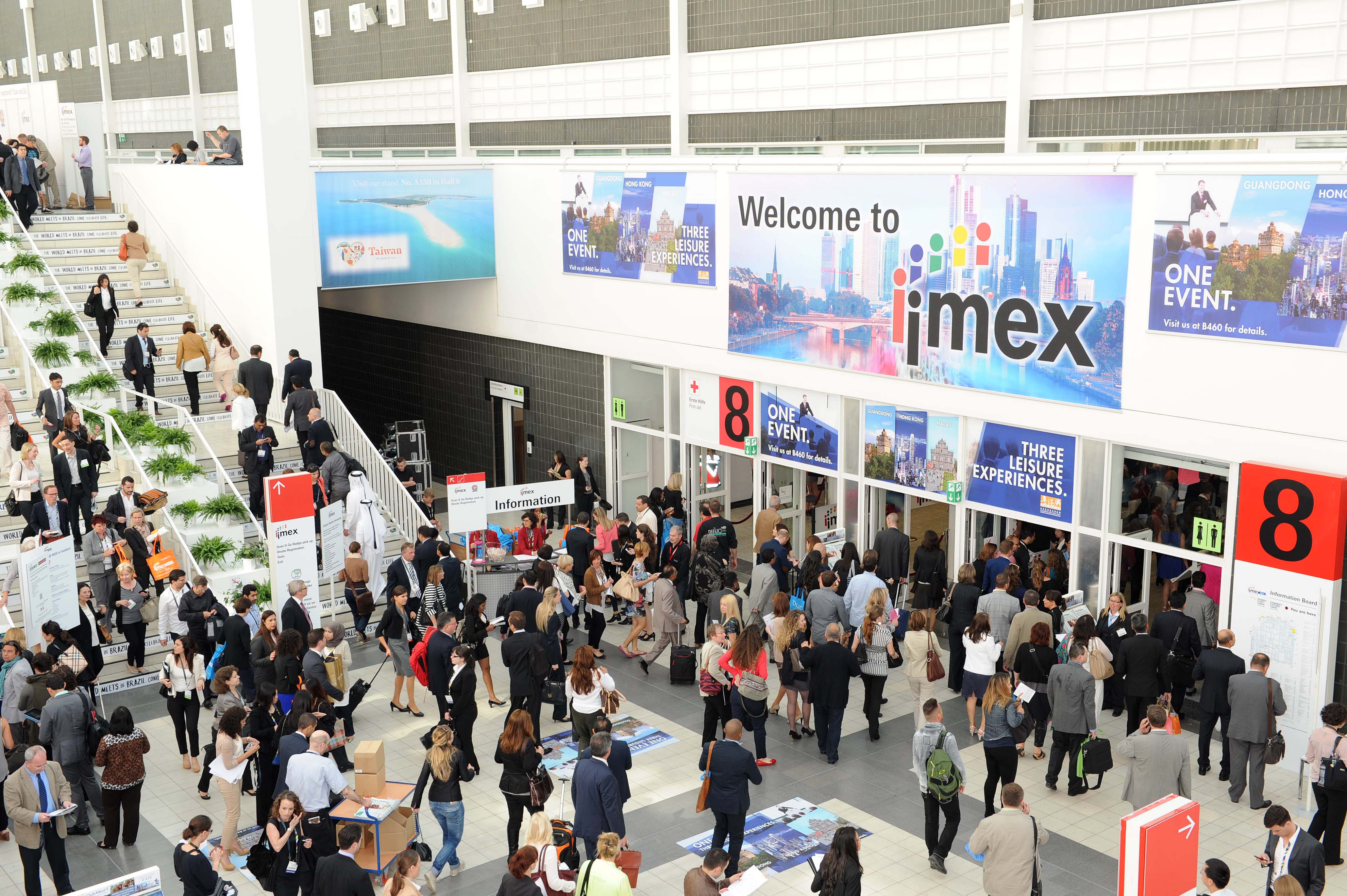 Date: 2/03/2017
Source: www.imex-frankfurt.com
Copyright: IMEX Frankfurt 2017
Continuing its drive to enable buyers and exhibitors to make the most of networking opportunities, IMEX in Frankfurt has partnered with networking specialists Zenvoy to make it easier for attendees to meet even more like-minded people at the show.
The introduction of this new service at IMEX in Frankfurt follows a pilot test a year ago and its successful introduction and roll-out at IMEX America in October 2016.
Carina Bauer, CEO of the IMEX Group said; "We're always interested in partnerships and collaborations with innovators who can bring new concepts to market – everyone from education designers to event tech developers. When there's a clear benefit to an important audience, in this case meetings and events planners, then we like to conduct a small, manageable trial and, if the results are sound and the feedback's good, then we tend to move quickly to a formal roll-out and launch. Zenvoy's a great example of that process.
10,000 introductions to date
"Zenvoy creates networking opportunities not only at the show but long afterwards. After facilitating 3,000 plus introductions before and during IMEX America, over 10,000 introductions have now been made for IMEX America buyers and we have an IMEX America community with more than 1,300 active users.
"Helping our clients make powerful connections with the right people is now built into our mission. New partners with fresh new ideas, such as Zenvoy, help us keep that target in plain sight."
Meaningful connections
Devan Chauhan, Assistant Manager – MICE & Leisure, at Globe Forex & Travels Ltd was a Hosted Buyer at IMEX America 2016. He says, "In this era of digitization, Zenvoy is an awesome platform for digital contact exchange and networking, allowing users like me to contact professionals of the same field. I am really happy with it and would like to continue to take its services in future."
Zenvoy achieves results for IMEX by inviting pre-registered hosted buyers and visitor buyers to opt-in and complete a confidential profile. It then uses intelligent data profiling software to analyze and match each person with others with similar business profiles including job title, nature of business and number of years in the industry. Like-minded individuals are then invited to connect online or arrange to meet face-to-face at the show during lunch breaks or at the end of the day.
Leo Gestetner, Co-Founder and CEO of Zenvoy commented; "The service and the data are entirely private, meaning attendees are assured of complete discretion and the introductions are specific to IMEX in Frankfurt. There is no downloading, swiping, searching, hunting or spamming. Zenvoy turns IMEX from a 4-day event to months of networking!"
#IMEX17
An image of delegates networking can be downloaded here
Ends
Notes to editors
IMEX in Frankfurt takes place at Messe Frankfurt from 16 – 18 May 2017, with EduMonday, its new pre-show day of learning and insights on Monday 15 May.
To register as a visitor, please go to https://www.imex-frankfurt.com/register
For press releases: www.imex-frankfurt.com/press/news-releases/
For high resolution photography: www.imex-frankfurt.com/press/images,-audio-video/press-photos
The IMEX Group also runs IMEX America, America's worldwide exhibition for incentive travel, meetings & events, which will take place 10 – 12 October 2017 at the Sands Expo and Convention Center at The Venetian® | The Palazzo®, preceded by Smart Monday, powered by MPI, on 9 October.
For further press information, please contact:
Emma Ward: emma.ward@imexexhibitions.com or
Chris Lewis: chris.lewis@imexexhibitions.com
11:00|2/03/2017