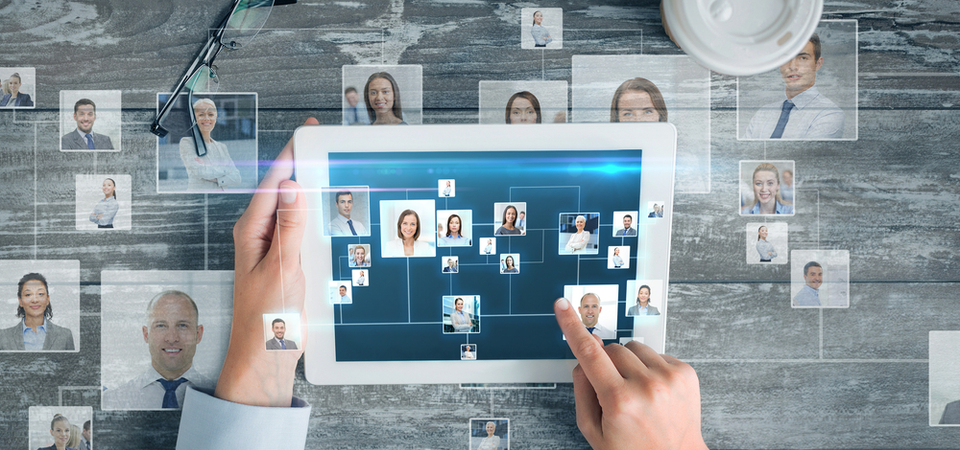 To the uninitiated, professional networking seems easy. Just go to a networking event, shake a few hands, pass out a few business cards, smile, and connect on LinkedIn. So they're probably surprised when this approach doesn't yield the kind of results they were hoping for.
In fact, professional networking is hard work. Sure, it involves the activities listed above, but in reality, it requires a more thought-out approach in order to be truly effective. What's more, networking today involves a lot more online activity than it has ever before. A savvy networker knows how to navigate both online and real-world networking opportunities to maximize their chances of success.
Because networking is at the heart of what Zenvoy does, we've put together this brief guide to help both novice and seasoned professionals polish their networking skills. Let's dive in!
What Is Professional Networking?
Before we get to the meat of how to network, it's important to understand what exactly professional networking is. As mentioned, it's not just about meeting people.
Instead, it's about building professional relationships that are mutually beneficial. That last part is key; a relationship must benefit both parties. That is, you need to get something out of it, but you also need to give something. This is at the heart of successfully building a professional network.
Think of it this way. How do most people react when they hear "I want!" Probably fairly negatively, especially when they hear it repeatedly. Compare that to how people react when they hear, "How can I help you?" Most likely, they'll respond positively.
Professional networking is a set of tactics whereby networkers are not only searching for people who will offer what they need, but they are also there to provide support and assistance to the people they meet.
Once you understand that professional networking is about bringing what you have of value to other parties, you can start to build your network.
How to Prepare for Networking
Before you actually go out there and meet people (either digitally or in person), there are a number of things you should consider doing first in order to make the most of your time.
First, it's a good idea to understand why you're networking. Is it to find a new job? Maybe it's to generate clients for your business? Or perhaps you're networking because you need help with a specific project or some aspect of your business? Whatever the case may be, the better you define your goals of networking the easier it will be to target the right network connections. Take a moment to write down at least one clear goal for networking. For example:
I want to find a new job in my field.
I want to land three new clients this month.
I want to find an accountant who can handle my business' bookkeeping.
The more specific you can get, the better.
Next, it's important to know what you bring to the table. As mentioned above, networking is about offering something of value. Of course, that will change based on your goals. If your goal is to land a new job, then you need to think about your top skills and experiences. If your goal is to land new clients, then you need to think about what you or your business does better than anyone else.
From here, it's a good idea to develop an elevator pitch. This is where you hone what you do, how you can benefit someone who works with you (or hires you), and what makes you different. For example, let's say you're looking for a new job and you want to network with some people in your field who you think can help you find one. You wouldn't introduce them and say, "I'm NAME and I need a new job!" Instead, you might say something like:
I am a problem solver looking to help companies increase their profitability. I have been working in organizational development for 15 years, helping companies streamline their operations without sacrificing the quality of their work.
Page Break
In this instance, you're letting people know what you do (solve problems) and what the benefits are (increasing profitability). You're also qualifying what you do (15 years of experience) and you're clarifying what makes you different (not sacrificing the quality of work).
This is just one example, but take the time to prepare and practice yours, and you'll see the difference it makes when you meet people.
Connect with the Right People
Once you have a good sense of why you're networking and what you bring to the table, it's time to consider who you need to network with. For example, if you're looking for a new job, it's a good idea to do some research on the companies where you might want to work. Don't' think of this as simply fantasizing about that dream job; instead, think about companies who's values and culture seem to fit your own, and what you can do to help them achieve their organizational goals.
In addition to researching companies, though, it's important to research the people who work there. Specifically, you need to identify the exact people you need to meet in order to achieve your goals. This could be hiring managers (if you're looking for a job), but it could also be CEOs, COOs, or other decision makers within the organization. But don't limit yourself to these types of roles; consider also talking to "superconnectors," people who already have an extensive network within your industry. Winning the support of a superconnector can help you quickly grow your network.
Expand Your Circles
Today, social media dominates discussions of networking. Any of the big three—Facebook, Twitter, LinkedIn—are commonly discussed as tools in professional networking. However, it's a good idea to broaden your networking, both online and in-person. Almost every industry has professional networking groups, but you should not overlook your local chamber of commerce or other regional industry groups. Also, don't forget alumni networks! These are often prime places to find new contacts and connections.  
The Last Word on Professional Networking
We've mentioned it throughout this post, but there's one lesson that's essential to successful networking that can't be repeated enough:
Offer something of value.
We've already explained what we mean by this, but there's another aspect to this that applies to networking. Whether you're reaching out to potential contacts via a cold email or you're pressing the flesh at an in-person event, it's essential to not come off as needy. We can't stress this enough.
That's why it's often best to avoid hard sales approaches. You want to keep things relatively informal. This is all about building goodwill. Perhaps you offer to buy the prospective contact a coffee or lunch. Perhaps you offer an aspect of your services entirely for free. Whatever the case may be, remember to bring it back to what you have to offer, not what you need.