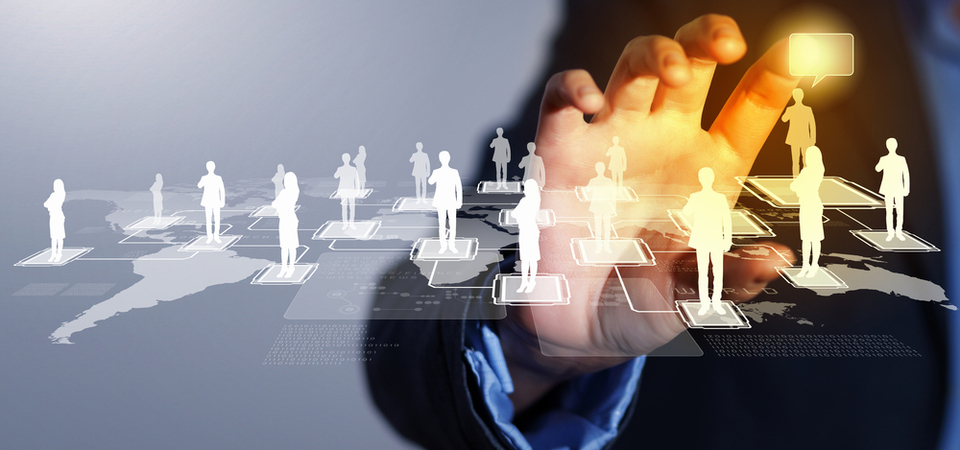 Here we are at the start of a new year. A year ago, did any of us think 2021 would look like this? While the world is slowly starting to get back to what we were used to pre-pandemic, the gradual rollout of the vaccine around the world makes it likely that we still have a ways to go before we even approach "normal." That means more working from home or remotely for many of us, and more online networking.
While making new connections online might be old hat for some, it's still quite new for a lot of people who might be more accustomed to doing things face-to-face. Luckily, there are a few things professionals can do to ensure that their networking is as effective online as it is in person. Here are a few tips to help anyone—be they a novice or a seasoned networker—make the most out of your online networking experiences.
Pick Fewer Networks
In today's digitally-charged world, you might feel pressured to maintain a presence on a large number of social networks. Sure, there are the larger and more active social networks (Facebook/Instagram, LinkedIn, and Twitter) that many of us are already familiar with. But even maintaining all of those for professional purposes can be extremely time consuming and overwhelming.
Instead, rather than spreading yourself too thinly across more sites, it's generally a better use of time to pick fewer networks where you can maximize your participation. That means focusing your energy and time on the networks that yield the best results—stronger relationships in the form of professional connections, leads, sales, etc. The more you can have an active presence on a fruitful network, the less time you will need to spend networking over all.
And those networks might not even be part of any of the large tech firms. Look for niche networks in your industry, where the emphasis is quality over quantity of engagement.
Complete Your Profile(s)
Once you chose the network(s) where you want to maintain a strong presence, be sure to complete your profiles as thoroughly as possible. These seems obvious, but you'd be surprised how many people don't include vital information in their profiles, such as a link to their company's website or even a good profile picture. Having a high-quality social media profile will help you project professionalism, while also ensuring the channel works to drive people to connect with you.
Refine Your Value
A key part of successful networking—both online and in-person—isn't about what you need or want. It's about bringing something to the table that has value and offering it freely—no strings attached. The more you can support and help people in your network, the more they're going to think of you.
To that end, think about what value you can bring to new contacts. Maybe it's a free marketing assessment (if you're a marketer), or a brainstorming session, or even just your already existing connections. Whatever you do that's valuable to others should be refined and offered up to anyone who might need your help. Focus on that before your needs and you'll find yourself building much more fruitful relationships.
Looking to build a powerful networking experience for your organization? Zenvoy has everything you need. Contact us to demo of our community-building platform and to discuss how networking can help your organization grow.