Last week Zenvoy had the opportunity to be interviewed by David Stankiewicz of IEEE, the world's largest technical professional trade association. With over 400,000 members it's easy to see how fostering member networking is both a vital and difficult undertaking.
In the video, I chat with David about Zenvoy's basic functionality and simple networking user interface. Major take-aways include:
---
1) Understand the THREE Zenvoy networking applications.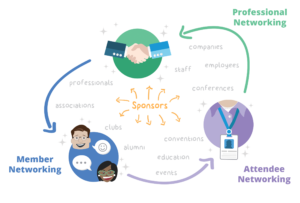 First of all, Zenvoy is 100% focused on providing top-notch one-on-one networking services for your members, attendees and/or employees. I like to think we provide the underlying infrastructure to create, manage and maintain your organization's networking engine. Within each of our three verticals, we work hard to provide you the most contextual and productive introductions possible.
2) Setting up your organization's custom networking criteria. You know your users best; Zenvoy puts you in the driver's seat.
We don't want to reinvent the wheel, you know what your users are looking to accomplish better than we do. As a result, Zenvoy is here to help you design the perfect networking criteria that reflects your organization's unique mission. With our simple admin interface, craft custom on-boarding questions which address your user's key networking needs, wants or offers. When you are done, prioritize our selection algorithm to let Zenvoy know which matching attributes are most or least important.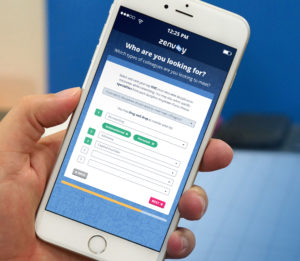 3) Creating custom sponsor messages and unique branding opportunities.
A neat new addition to the Zenvoy platform is our "Opportunities Window." This is your portal dedicated to the promotion of your organization's brand and sponsorship partners. While Zenvoy's primary mission is to provide valuable networking introductions, it is also important to provide your organization with a means to leverage those introductions. For more info on the "Opportunities Window" or other sponsorship/brand related questions, drop us a line.
---
If you have any questions about how Zenvoy can serve your group's networking needs please contact us at info@zenvoy.com
Happy Networking!