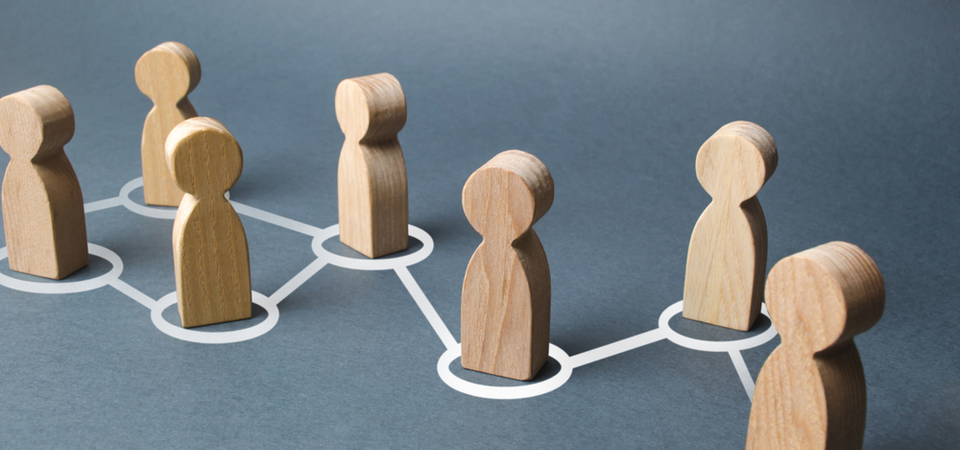 For more than 12 million people, Slack has become the way they start their workday. It's become the gold standard in remote communication and collaboration to the point where the name truly needs no introduction. But if you're looking for Slack alternatives, you'll be glad to know there are plenty of other tools that offer equal or better functionality. 
Here are our top four Slack alternatives that are actually better than the Slack app.
Zenvoy
We might be a little biased, but Zenvoy is our favorite because it adds the engagement factor to remote communication. Zenvoy uses AI to match employees based on interests and shared values and introduce them to each other. It's like putting internal networking on autopilot, in a way. There's also virtual watercooler sessions where users can participate in discussions, share their ideas, and deliver insights to business leaders.
Part of what makes Zenvoy so unique is the use of AI and automation to spur engagement. The app proactively connects employees to resources, discussions, and other employees so everyone can feel like part of the team.
Chanty
If you're looking for an inexpensive Slack alternative, Chanty has you covered. It's free for teams up to 10 members, and just $3 per user per month after that. What makes it stand out from Slack is that there is no limit on searchable message history (Slack limits it to the last 10,000 messages).
Aside from that, you get all the basic messaging functions you need to keep teams in the loop: private one-on-one messages, group discussions, and public channels. It's ideal for small teams and users who might be less tech savvy, thanks to a simple user-friendly interface.
RocketChat
Larger teams will love this freemium app, which includes access for up to 1000 users at no cost. Something that users love about RocketChat is the customizable interface that you can tailor to your own company brand. Aside from the look and feel, RocketChat comes with a bevy of cool features that dispersed teams will actually use, including a real-time translator, encryption, and live virtual conferences. If you're already using Slack, you can also import your Slack data to RocketChat.
Ryver
Ryver is a bit more expensive than the other Slack alternatives on this list ($79 per month for unlimited users), but it also includes very useful features that you can't find on just any chat app. One of the biggest pieces of collaboration is the ability to turn conversations into actions. Ryver does exactly this with its Kanban board-like system that can instantly turn messages into tasks. Search conversations, share files, create personal tasks and team timelines, and conduct voice and video calls all from within the app.
Is it time for your team to think beyond Slack? While Slack has become a powerhouse tool for team communication, it's not always the end-all solution. Getting specific on what you need from a collaboration app is the first step. From there, you can empower your team with the right tools that will help them work better, together.