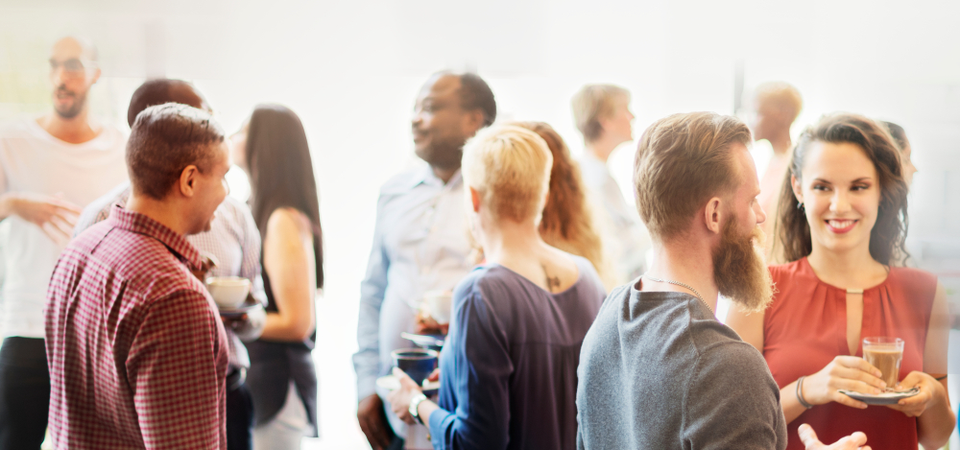 There's an old saying that being successful in a career isn't about what you know, but rather who you know. As it turns out, there's a lot of truth to this saying. Somewhere around 85% of open positions are filled through networking, including 70% of job seekers that find work through their connections at a particular company.
By definition, networking is the practice of connecting with other people to develop professional relationships. There's a lot of emphases placed on external networking, where you're making these connections with people outside of your organization or even outside of your career field. But internal business networking can be just as valuable, and by all means, it should be part of your career growth strategy.
Why Internal Business Networking Matters
As the focus on company culture and workplace engagement continues to grow, so does the role of internal business networking. Simply put, this is the practice of building professional relationships with others in your organization, even when your job doesn't require it. It's about working across departments and disciplines to cultivate a rapport and mutual respect with fellow employees.
Looking at internal networking from an organization standpoint, the benefits are clear. Well-connected employees are engaged employees. It helps to foster trust and loyalty to the company, creates a more enjoyable work environment, and positively influences productivity and the workplace culture.
There are personal benefits to the employee, too. Going back to the idea that success is largely about who you know, building your internal network could give you a leg up when vying for a promotion. Or, if you're considering a total career shift, your network can help to put in a good word if you don't have much experience in a particular area of the business.
How to Network Internally
Making internal networking a priority is the first step. Once you acknowledge its value and your desire to grow, put the following tips into motion:
Introduce Yourself
If you see someone at work that doesn't work in your department, just introduce yourself. Learn their name and try to pick up on a detail they share about themselves that will help you remember them. Once you've met, speak to them whenever you see them. Use their name so the interaction feels more genuine.
Attend Company Events
Going to company events can help you network with employees at scale. You might meet people you don't normally see in the office and can talk about something other than work.
Engage, Engage, Engage
Just like networking externally, internal networking means being proactive. Take every opportunity to engage, such as using the company's internal messaging tools or other opportunities to connect with people outside your department.
Networking as a whole is all about professional growth. It's important to realize that this growth doesn't just happen externally, but also within the company walls. To learn how you can promote engagement within your organization, reach out to Zenvoy today.